The Franco Garda
We have created the most
versatile stretcher on the market.
Designed by French and Italian mountain rescue specialists, the FRANCO GARDA rescue stretcher is a high-performance, versatile, reliable and easy-to-use tool. It allows rescue interventions on any type of terrain: high mountains, walls, sea, canyon as well as on snow.
It is made up of a light and resistant structure, a patented joint concept and a high-performance medical system.
Its design allows quick adaptation of specific accessories: carrying arm, wheel, float, anti-rotation drift, ski guidance.
The FRANCO GARDA provides maximum performance to contribute to the success of the rescue.
The Franco Garda stretcher must be returned every 10 years for a complete check.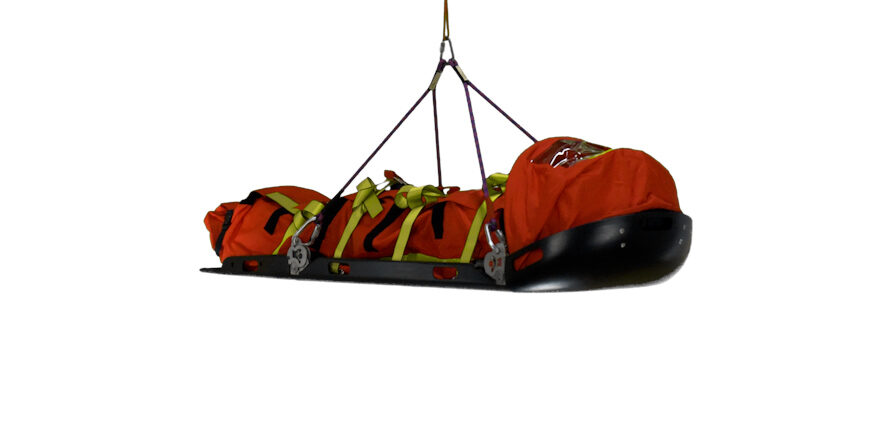 Standard equipement
Medical cover
Standard sling
4 external attachment straps
Carrying harness
Wheel
Carrying bars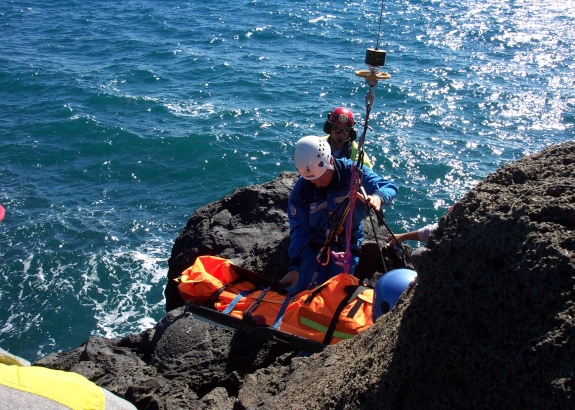 The Franco Garda stretcher can be used in an aquatic environment.
It is approved for rescue on most helicopters.
In order to meet the requirements of solidity and safety, the Franco Garda stretcher is composed of a tubular frame in ions covered with solid and repairable composite material.
The patented hinge system allows the stretcher to be folded, separated into three elements and to ensure double locking when fitting the carabiner.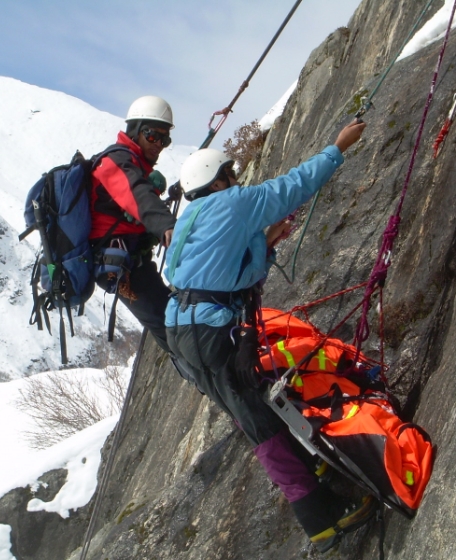 The shell, (tubular structure in stainless steel covered with twintex), is light and extremely resistant. The articulation/separation system allowing the choice to fold up or separate the three parts of the shell, has no loose parts and is easy to handle, even in extreme conditions.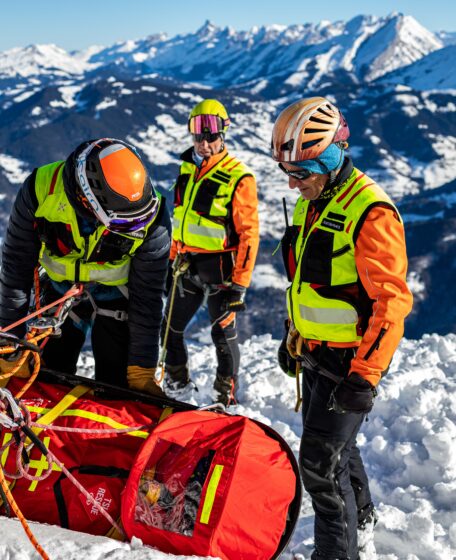 The medical cover is equipped with a high-performance device for immobilizing the patient, as well as quick access pockets for the upper and lower limbs of the injured person. The stretcher comes with the medicalization cover and the set of slings for winching.
The medicalization system has been studied in collaboration with French and Italian doctors specialized in mountain rescue. The patient immobilization device is effective and complete: padded flaps for thoracic support, comfort mattress in closed cells, adjustable head support, reinforced straps, immobilization of the feet.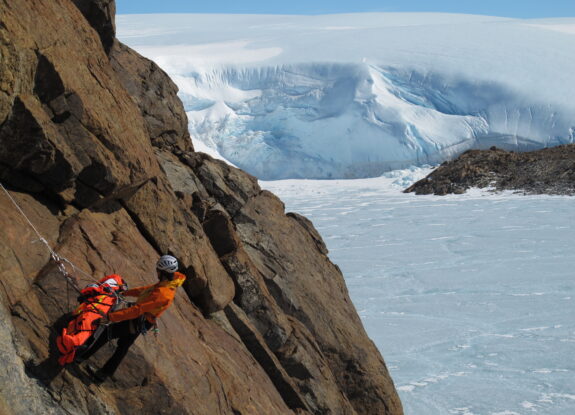 Features
techniques
| Reference | Weight | Dimensions | Dimensions once folded | Resistances |
| --- | --- | --- | --- | --- |
| PFFG001 | 13,4 kg | 185 x 54 cm | 105 x 54 x 26 cm | 1 200 kg |
| PFFG002 | 13,4 kg | 200 x 54 cm | 105 x 54 x 26 cm | 1 200 kg |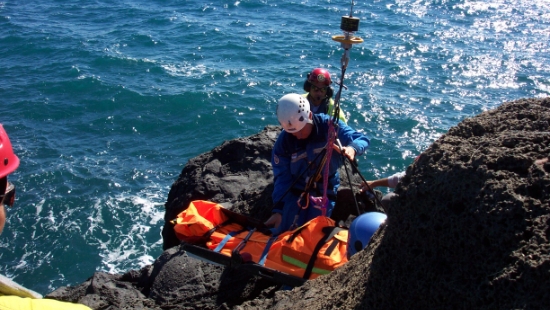 The stretcher Franco Garda can be used in an aquatic environment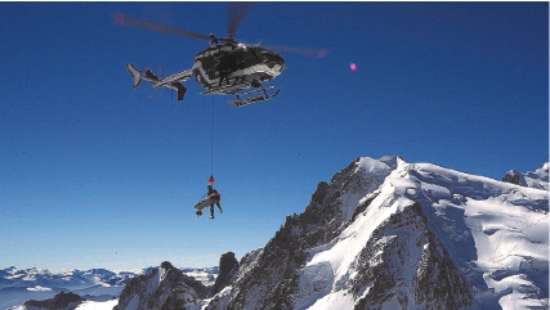 It is approved for rescue
on most helicopters.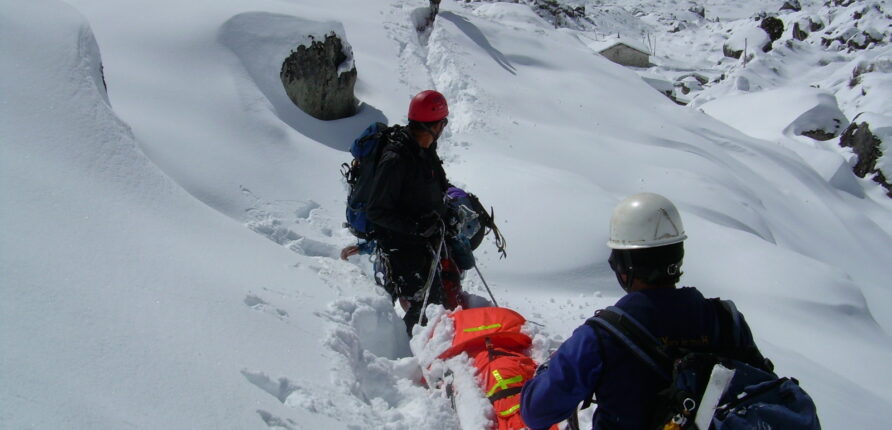 découvrez
nos accessoires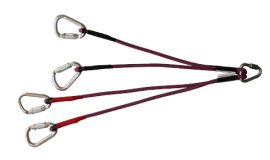 Garda standard sling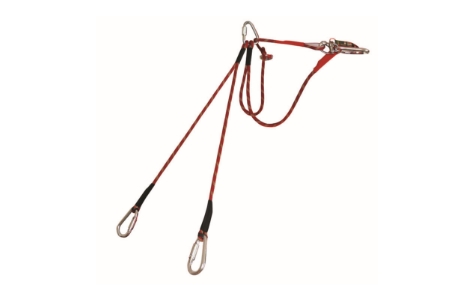 Garda angular sling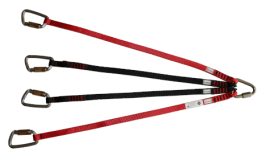 Dual sling land and sea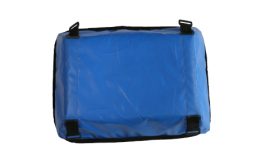 Canyoning float
Sea float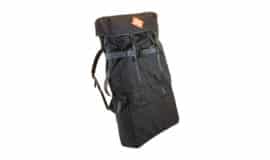 Stretcher backpack